Miller High Life, The 'Champagne Of Beers,' Will Come In Actual Champagne Bottles This Holiday Season
What a fun way to celebrate! Do you know someone who would love this?
While most people are popping fancy champagne corks or sipping on White Christmas mimosas during the holidays, if you're a fan of the simpler things in life, you probably find yourself reaching for some wine or a good old-fashioned beer.
One of those beers, Miller High Life, has a serious vintage vibe that fits right in with the holidays. Debuting on Dec. 30, 1903, the beer was deemed "The Champagne of Bottle Beer" soon thereafter. Yes, it will turn 115 years old right before the New Year. Talk about some nostalgia!
Now, just in time for this holiday season, Miller High Life is bottling the beer in limited-release Champagne-sized bottles to prove they literally are the "Champagne of Beers." No cork to pop here, as it will be the same top as the beer bottles, but in a 750-milliliter size instead.
"The Champagne bottles are an amazing way to remind consumers that Miller High Life is the Champagne of Beers," Taylor Brown, marketing manager for Miller High Life said on the Miller Coors blog. "They give consumers a reason to think about the beer as a special drink for the holidays — something just as festive as Champagne."
While this is not the first time the bottles have made an appearance, it is their first national rollout after successful market tests in Chicago and Milwaukee. The bottles are wrapped in gold foil and feature the iconic Girl in the Moon image, which was trademarked by Miller in 1907. Does it get any more vintage and nostalgic than that?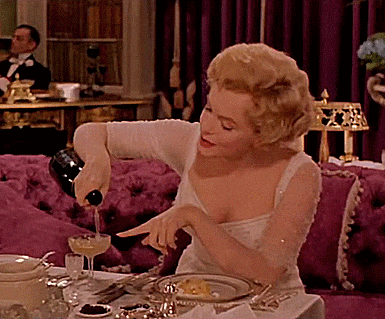 Just like the holiday season itself, these bottles won't be around for long and Brown says once they're sold out, they're officially gone. At a much cheaper price than a good bottle of champagne, you can find the Miller High Life champagne bottles in stores nationwide for a suggested retail price of just $3.49.
Will you be buying a Miller High Life champagne bottle for your holiday festivities this year?
This story originally appeared on Simplemost.