You've probably already noticed the update alert hovering there on your devices, but in case you haven't peeked at a screen recently, iOS 11 is officially out. Yup! It's time to update your iPhones and iPads. And while I, personally, prefer to wait until there have been a few mini updates made in order to fix any problems that popped up during the initial update, you can download it now if you want.
But be prepared—there are some changes you'll probably find annoying.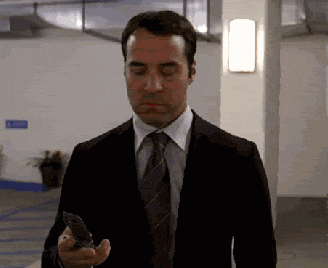 Along with pretty neat additions like an amazing new safety feature called "Emergency SOS" and a bunch of new emojis, there are also some not so cool changes. For example, you can no longer turn off Bluetooth and WiFi in the control center, and videos now auto-play in the app store. And while only time will tell if the next update will make changes to any of those changes, in the meantime, there are easy things you can do to to make iOS11 work just a little smoother for you.
In fact, Business Insider created a video showing just how easy it is to "fix" some of these issues. Check it out:
[arve url="//content.jwplatform.com/players/POOA3rPY-puACk8ZV.html" /]
Videos Auto-Playing In The App Store
If you'd prefer videos didn't play automatically, it's pretty easy to turn off that feature. Just go to Settings—iTunes & App Store—Auto Play—Videos—Select "Off."
Bluetooth & WiFi Can't Be Turned Off In Control Center
Instead of being able to turn off your Bluetooth and WiFi right from the control center, you now need to go into Settings to do so. If you try to turn them off in the control center, it will just disconnect your phone, but will continue searching for WiFi and Bluetooth signals, which will eat up your battery. When they're really off, the icons for both will have a slash on them.
Auto-Brightness Isn't Easy To Find
You'd think auto brightness would be found in "Display & Brightness," but that's no longer the case with iOS11. Instead, you need to go to Settings—General—Accessibility—Display Accommodations—Enable/Disable.
The Control Center No Longer Has Night Shift Mode
If you like looking at your phone in bed before falling asleep—although you really shouldn't!—you probably know night shift well. Putting your phone in this mode adjusts the display so it's not so harsh on the eyes. There used to be easy access right in the control center, but now it's pretty buried. You have to force press the brightness control and Night Shift will show up below the slider.
Adding Accounts Is In A Completely Different Spot
If you wanted to add an account, you used to be able to find it in the Mail settings. Now, you need to go to Settings—Accounts & Passwords—Add Account—Set up your account.
Before the update was officially released, Tech Radar made a list of some of the problems people noticed in Beta. From not being able to connect to WiFi to the phone filling up its storage to poor battery life, the website offers some tips if you're having the same issues.
Fixes or not, I'm still giving it some more time before I take the leap. I won't lie, though. Some of these new emojis are going to make it pretty hard to wait!